Chanika Charles
Realtor, PA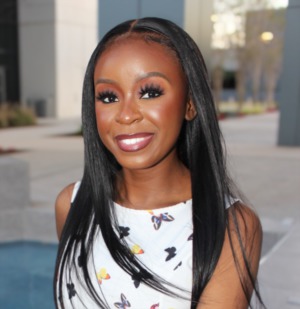 Chanika is a first-generation college student where she is currently a senior at the University of Central Florida (UCF) majoring in Health Sciences on a pre-clinical track with a minor in legal studies. Before she enrolled at UCF, Chanika graduated from Valencia College Bridges to Success scholarship recipient program and attended the great, Jones High School, Howard Middle School and Orange Center Elementary. As you can see, Chanika is quite familiar and has extensive knowledge and history with the Central Florida community and surrounding communities including but not limited to: Winter Park, Orlando, Apopka, Winter Garden, Windermere, Celebration, and Lake Nona just to name a few. 
With an extensive knowledge of the local market, cutting-edge technology, forward thinking skills granting the ability to solve any issues that may arise, energetic spirit, vibrant smile, Chanika is ready to service your real estate needs all while cultivating long-lasting relationships. 
Chanika knows first-hand what it is like being a first-time home buyer growing up in a Haitian, single parent household where Chanika took the reign of being the head of her household supporting her family of 4 immediately after finishing Middle School. Educating herself on the importance of budgeting, saving, investing, and building wealth Chanika has supported her family at a very young age and continues to do so while pursuing personal and career goals. Her experience alone has inspired her to help families all throughout Central Florida, surrounding counties and beyond build financial wealth while breaking generational curses. No matter what your real estate goals, whether you are a first-time home buyer, an active duty or retired military veteran (Thank you so much for your service), a luxury home buyer, commercial buyer, or a seller Chanika is more than happy to assist with all your real estate needs. 
When she is not assisting her real estate clients, Chanika enjoys spending quality time with her family, traveling, playing her violin, fashion, all things beauty, giving back to the community, helping others elevate financially, academically, and overall living an exceptional quality of life. She also spends her free time learning new skills, perfecting her craft, increasing her knowledge, and seeking ways to improve the quality of life of those around her including herself. Chanika never misses an opportunity to educate, uplift and motivate anyone who she encounters. Whether you are looking to buy, or sell Chanika is committed to providing exceptional client service to anyone who wishes to work with her. During your selling or home buying process expect Chanika to deliver in poise, elegance, style, and grace while always remaining positive, honest, and open throughout the entire process. 
Chanika is so excited and cannot wait to meet you! From the words of Chanika herself, "See you at the closing table where I pride myself in executing nothing less than excellence from start to finish".